Running a marathon changed me, not a lot, but it definitely changed a part of my outlook on life. So I thought I'd write a few words to share how I changed as a result of covering 26.2 miles on my feet.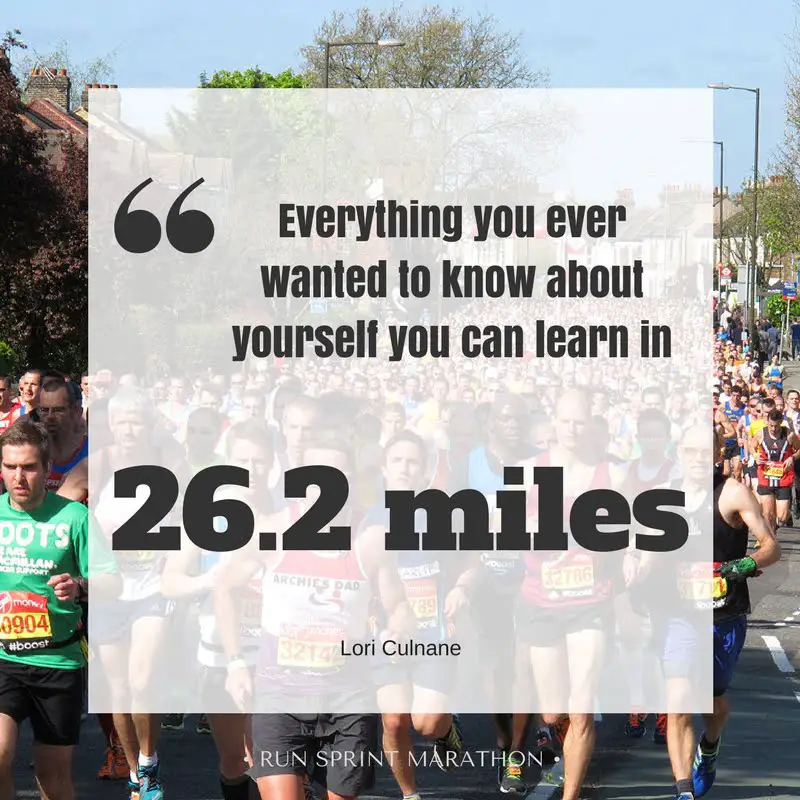 Completing a marathon gave me self-belief
We all have core-beliefs built up over years of experiences that shape us to believe in what we are and are not capable of. These core-beliefs influence thoughts, emotions, and behaviours. Sometimes, these core beliefs aren't productive and tell us that we're incapable of achieving something, often leading us to not attempt it.
There's nothing like running a marathon to help reshape some of these core beliefs.
In my experience, there's a moment in a marathon when it gets really tough, mentally hard. In my first marathon, this was miles 17 to 23. I didn't think I could finish it. But I remembered my training, and looked at the writing on my hands "breathe/keep moving", and I dug down. Crossing the finish line was emotional, I had done it, I had conquered the marathon. I had achieved something that I didn't believe was possible.
Running a marathon made me feel included
Less than 1% of people have completed a marathon. That's a pretty unique club to be a member of, yet the entry requirements are just to complete the distance, no specific time is required.
I've written about being an introvert before, I re-energise best when I'm alone. That being said though, there's nothing quite like being part of a worldwide group of people who have run the same distance as you have. Nowadays the internet and social networks help find other like-minded people so it's easier to discuss common likes.
Running a marathon changed me by making feel like I was part of something bigger, other people had taken it upon themselves to train, suffer, and celebrate the same thing I had.
The marathon helped me to tolerate discomfort
I suffer from anxiety, which can prevent me from trying new things or experiences. I was anxious before starting my first marathon (and still do feel that way before one). I'm not going to say that running a marathon cured me, but what it did do is make me realise that no matter how much I hurt it will get better. I need to put up with some discomfort as part of the process.
Running a marathon helped me to feel mentally stronger
One of my colleagues has a great saying when evaluating whether to begin a piece of work
I really like this, it's a technique that really shines through during a marathon. There's no point worrying about things that you can't control e.g. the weather. Instead save your mental energy for more productive tasks, for example, solving problems, planning, and being creative.
Following a marathon I feel mentally stronger. It's amazing what tasks you feel are important enough to warrant your mental energy during a run, and sometimes surprising what thoughts are discarded.
Conclusion
Marathon running has helped me to appreciate who I am, and more importantly, what I'm capable of with a little bit of focus and planning. The beauty about running a marathon is the amount of time you have to clear your mind and live in the present moment, focusing on the single task ahead of you, running 26.2 miles
MyNeedToLive Guest Blogger
Name: KeithRuns
Website: keithruns.com
Bio: About to turn thirty I decided to change my lifestyle. I stopped smoking, cut back on alcohol, and started exercising. A few years later and 40lbs lighter, I installed a couch-to-5k app on my phone and headed out for my first attempt at running. It took me several months before I finally managed to run 5k though, slow and steady progress was what helped me to get there.