Going to a college or university can be one of the best experiences one can have with new opportunities. As a former college professor, I had the honor and privilege to teach students of all ages from eighteen to sixties. The students I taught all had different life stories that made them unique in what they brought to the classroom.
Like yourself, professors are learning with you at times, although we know the subject matter, what we can't learn is how every student thinks, acts and learns. As someone who loves the classroom, I can say that we understand what it means to be a first-time student and the struggles that ensue being a first-time student. I would like to offer you some tips to help you succeed not only in your first year but prepare you for the real world.
Some reading this may feel completely prepared for college, especially those who are confident in their abilities as a student or someone who has worked in industry as a professional for many years. The first semester can be confusing and stressful as you are no longer in High school or secondary school knowing that in those years, there is a strong possibility you will pass those courses.
In college, there is no guarantee you will pass as those courses which are meant to prepare you for a field of study. College does it best to prepare you as much as possible, but many times college is like living in a bubble you will not always experience what college advisers and instructors speak to about.
Be Responsible for Your Success
As a student, you have the power to succeed in whatever you set your mind to and I truly believe that, because I have seen it first-hand. Going to college, not every person who walks into the classroom will have the student mentality at first; some will be there because they feel the need to advance their careers and are forced to go for advancement within their company.
Others go to college because their parents request or demand they go and of course others go because they want to go and love school. It's perfectly ok to fit in any one of these situations, as in time you will grow into being a student, hopefully enjoying your years of education, using the knowledge to help you be successful.
I was one of those who just loved school, although I was an average student, I still felt the need to become educated because of the power of knowledge and better opportunities. I would also encourage you to read our great education section to offer you many more tips and advice, here is one by our Katie Brien: https://blog.myneedtolive.com/getting-prepared-for-the-new-semester/.
Tips to keep you on Track
Here are some tips that can help you get through that first semester and carry you for the rest of your life:
Get plenty of rest
Be on Time to Class
Eat nutritious food
Get organized
Find a trustworthy group of classmates to study with.
Be proactive in Class
Communicate with your Professor/Teacher
Study
Have a social Life
Exercise daily
Take care of your mental health
Read books
Write in a journal
Be accountable for your failures and mistakes
Work together as a team with your fellow students and professor
Build strong study skills
As you can the list can go on, there are so many tips I can provide but felt these were key to the student success and many of these you can at the same time. I will detail a few of these which I consider most valuable.
The Keys I find most valuable
Get Plenty of Rest
Some may read that and say oh well I can stay up until 4 am and still be ok to go to school and succeed. Although that may be true it is recommended you sleep at least eight hours to fully charge your mind and body for the day ahead. I know we have a social life, family, and responsibilities such as a job, but make an effort to get enough rest, because this will allow you to be fully alert and understand what your instructor is teaching. I have seen all too many times students fall asleep in my class, even when I was engaging each of the class their response was they went to bed too late, so sleep.
Study
Goes without saying, but I have seen students over the years who don't feel the need to study, even having students who don't crack open their textbook. Crack open those textbooks, breath in the fresh pages, if you have an actual book, some may have an electronic version. But those textbooks are expensive, use them, mark them up, highlight them, study each page and get that knowledge. In the end, your grades will reflect studying those books and your professor will know that you take your studies seriously allowing yourself to engage in the course.
Take care of your Mental Health
As someone who was once a student, my mental health was not the strongest and it severally affected my education and learning. Although there was some help, I typically didn't seek it trying to handle it on my own. Don't try to handle it on your own; seek help to help you have mental peace, in the end, you will be more focused, alert, and ready to take on whatever comes your way. When your mental health is neglected students will have the tendency to miss class, do poorly on exams and can sabotage their educational career, which only makes things worse in the end.
Exercise
This tends to go hand-in-hand with mental health because we need to get out and exercise even 30 minutes a day. Here are some more benefits https://www.helpguide.org/articles/healthy-living/the-mental-health-benefits-of-exercise.htm. I have found that by exercising my mind is like a cleansing of a sort, I tend to have less anxiety and I feel better overall. Exercising whether in at your local gym or taking a walk allows me to get out away from those things that may bring me stress like at Home, work or school. For those who currently make exercise a normal part of your lifestyle you probably have seen the benefits and encourage you to keep doing it no matter how busy you get. I would also highly recommend this article by our own guest blogger: Charmaine Almasen https://blog.myneedtolive.com/4-ways-to-handle-overwhelm/.
Be Proactive in Class
As a new student, it's natural to feel uncomfortable about being proactive in class, such as asking questions, interacting with your professor and students, but I encourage you to try. Every professor runs their class a little different and may request for you to ask questions at the end of class, so follow those advisements. Someone like myself encouraged my students to speak during class so there could dialogue about the subject, allowing students to interact with each other. By allowing this trust was built in the class and students felt more comfortable coming to me.
Another topic that goes hand-in-hand with this tip is working together as a team, a very important skill you will need is teamwork. It's very rare to be in a profession that you won't have teamwork. All too often I have seen students refuse to work together in class when in reality you could never be able to refuse to work with a co-worker, so learn to work in teams early.
Looking at all of these tips and advice you may say how am going to do all of this, it's overwhelming and I know it is, take baby steps, one day at a time. It's key to communicate with your professor if you are struggling many will also have the advice of their own to provide you with have you can be successful in their class.
Be Realistic and What to Expect in College
Realistically even if you are confident in succeeding in college, know that you will, but it will an adjustment for everyone. Every professor will have a different style of teaching, some you may not generally prefer, but they all have a purpose to your success. I like to think that the classroom is a great way to see how the real world works to a small degree, but it's not always accurate. In the real world out in the job market, you will get different bosses and co-workers you may not get along with, but each of the tips I provided you will assist you in being successful and being your best.
One of the other areas I found I wish I had more of was encouragement by my peers and parents going to college. I find that when you have people who encourage you, you are more likely to succeed in your life. But for those who may not have those type people in your life, you may have to encourage yourself, stay focused and you will be successful in all of your endeavors.
Your College is Part of Your Career, Think of it That Way!
Ultimately think of your college career as a journey that can last years, be patient with yourself, cut yourself some slack when you have failures. I have seen so many students I know care about their schoolwork, loves school, but when they fail it destroys their self-confidence, I tell those students that there is nothing wrong with failure, which in essence builds up to with stronger character and preparation for life.
Lastly, I have heard so many say, College is not real life, it's not even a good source to base life in the workforce, but I would disagree to the point that you are learning skills not just knowledge. Each piece and class in college is building you up to be the professional you wish to be, if you decide to skip those parts of your education you would essentially missing something you could use in your life and career.
Focus, it will Make a Difference
One of the areas I regret not focusing more on my career would be accounting, although not the most exciting subject, it's incredibly valuable as a professional and personally. The other factor is you may come across instructors who may not teach the subject in a way that you completely feel motivated to learn, but it's key to continue to build a strategy on your own by taking notes, studying the text, any means that will allow you learn.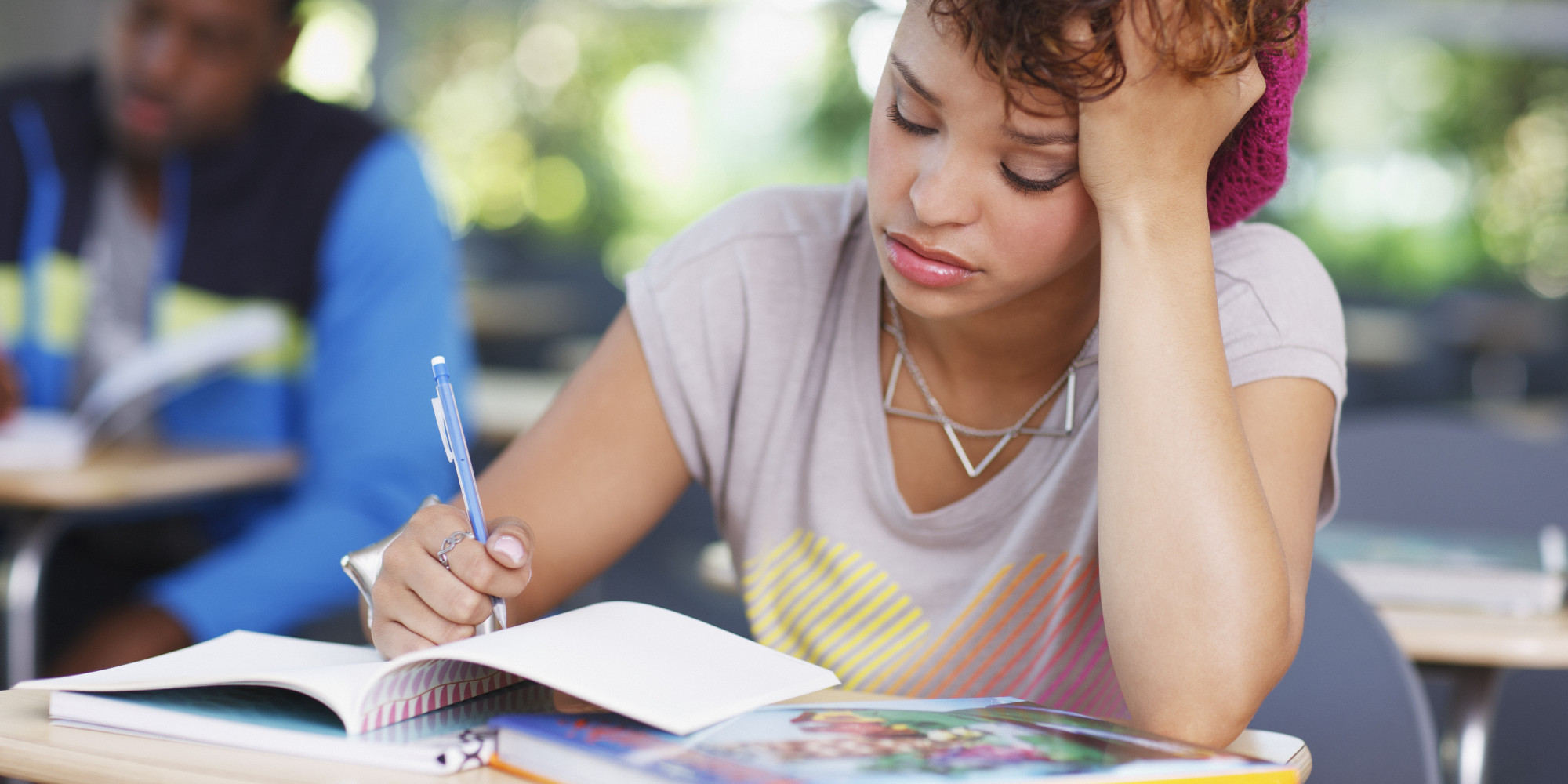 As a personal example, I remember college Algebra as a subject I had incredible difficulty with especially since in high school it was not a subject high on my list to learn until college rolled around, not realizing I would need to take courses I took in high school. Ultimately I built my own study model to follow, a way to take notes that allowed me to understand and become organized so that I could pass my course.
College is ultimately a great commitment many don't realize until they are in college, and at times it's too much of a commitment, start slow to progress you in handling course loads and new information and knowledge. Although it may seem like college is taking longer, what you will lose at first, you will gain in being more prepared in the long run, as you will have more tools to work with.
I encourage each of you, don't feel overwhelmed even though it may seem difficult at times, what you are expressing is natural and believe you will be successful one day standing at that imaginary podium with a degree in hand ready to take on the world!