These are the people behind the posts!
We're all on a mission to support students globally by sharing blog posts, podcasts, videos, experiences, and personal stories!
E.R.Ms are listed A-Z:
---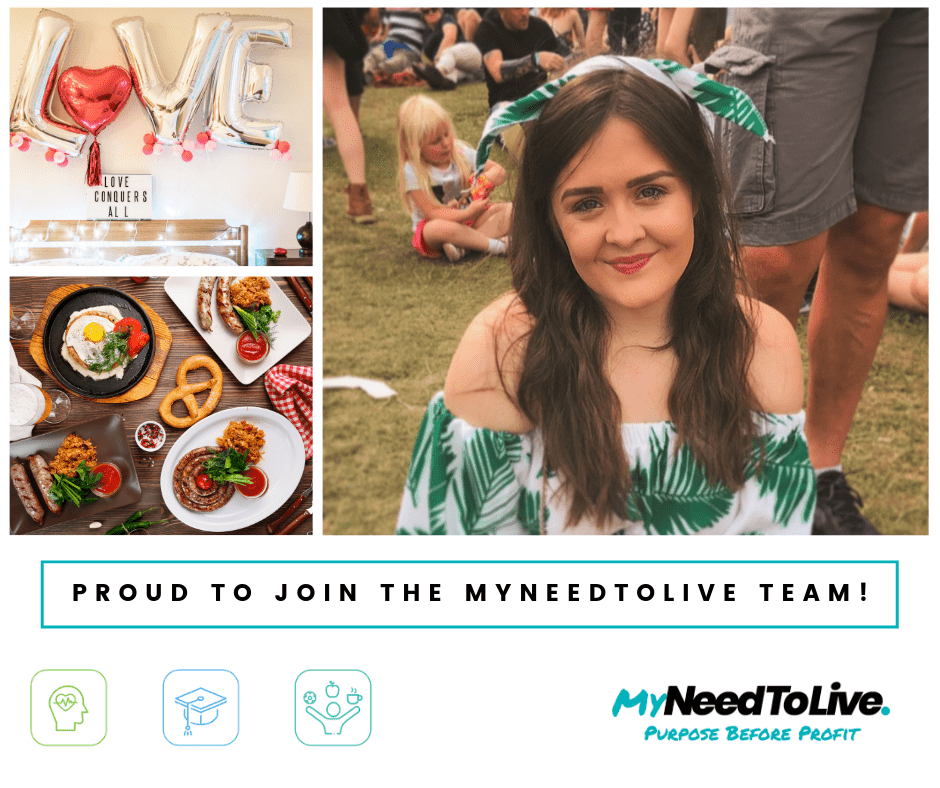 Name: Alice Maher
Bio: Hi I'm Alice, I'm currently a student at Durham University trying desperately to obtain a degree in English Literature and Education Studies! You'll often find me (when not studying) at gigs or the theatre with my friends and family. If not there you'll find me in a cosy corner with a book, a notepad and a big old mug of coffee. Writing is my passion and it means the world to be able to use my experiences to help others!
---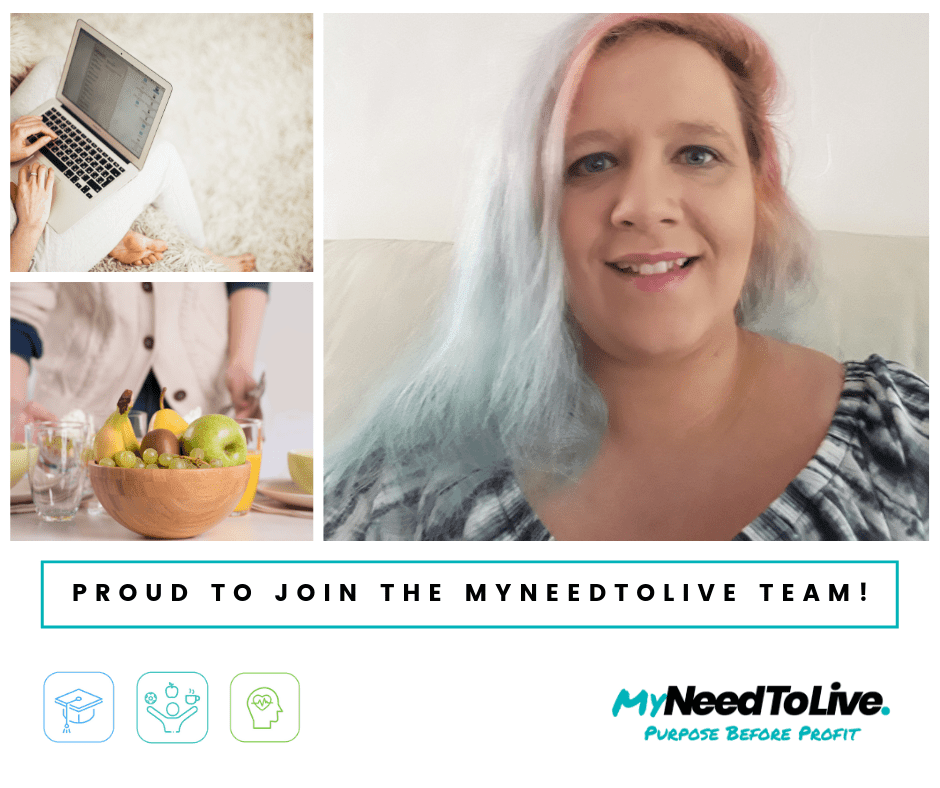 Name: Amy Carney
Bio: I'm a homeschooling mum of 3 girls, with a hard working husband. We live in Ely, Cambridgeshire and love life. I used to work a lot more than I do now and since November I have started blogging. My dream is to have an income so my husband doesn't have to work so hard for us.
My life is all about my girls and ensuring their mental health is well. I blog often about the struggles we have been through or going through. As well as doing product reviews. Since being young I have always loved to write but was extremely discouraged by my family to do this. Since leaving work and homeschooling our girls, I've realized we can be anything we want to be. I personally feel this is amazing for mental health and for connections between family is to have that.
---
Name: Amy Jackson
Bio: I'm a 27 year old digital marketing executive and I live in Wiltshire with my husband and cat. It's common knowledge among my friends and family that I am a crazy cat lady, obsessed with Taylor Swift and that I enjoy a good G&T! I was diagnosed with OCD in 2016 and am currently in recovery after 6 months of CBT paired with medication has worked its magic. I studied psychology at university so I have a keen interest in all things mental health related, particularly when it comes to anxiety disorders. I mainly blog about my life with OCD and anxiety, as well as general lifestyle stuff and anecdotes about adulting – my cat Tilly also makes regular appearances!
---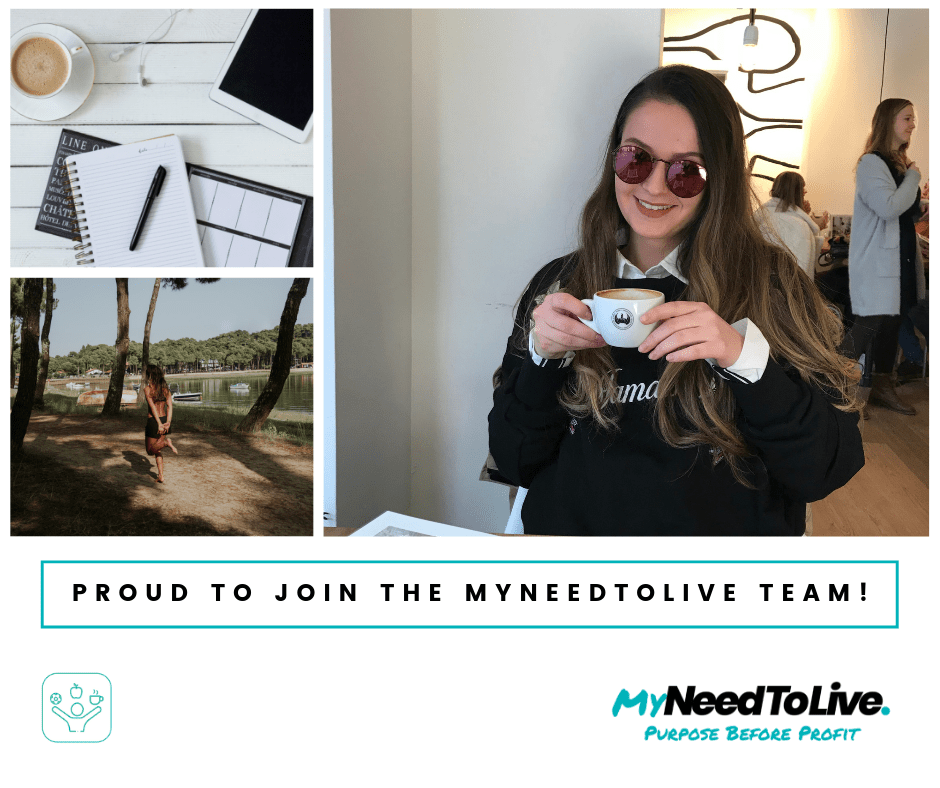 Name: Anja Masha
Bio: Anja, also known as @vanguardessentials is a very passionate lifestyle blogger and travel enthusiast, she has a great energy and is always full of knowledge and recommendation.
Anja has previously been a student and is about to start her masters degree.
---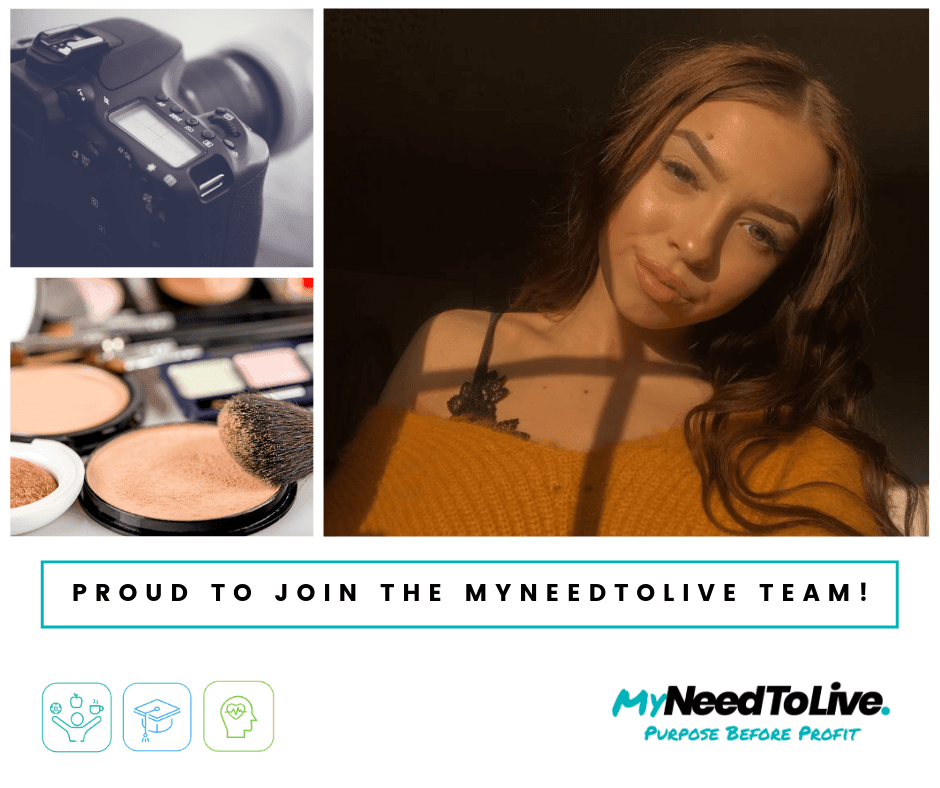 Name: Bethany Mullaney
Bio: I am 17, years old, I'm currently completing a college course however in my free time I love to be active, go on adventures, get dressed up and live life to the absolute fullest. I believe in learning and improving and that progression is key in life. Everything happens for a reason, I can somehow help someone or be of assistance to just one person at least. I pride myself in that I had a normal lifestyle but I try and make everything I do positive, exciting and for a reason, whether it's doing a facemask or going out with friends, everything for a reason.
---
Name: Bushra Shahriar
Bio: I am a 21 year old blogger and poet who has been writing and posting to different blog pages for a number of years. I'm passionate about mental health and I have a keen interest in people's minds and how they work. Writing and posting pieces about mental health and everyday life helps me reach people and spread awareness about things people don't talk enough about
---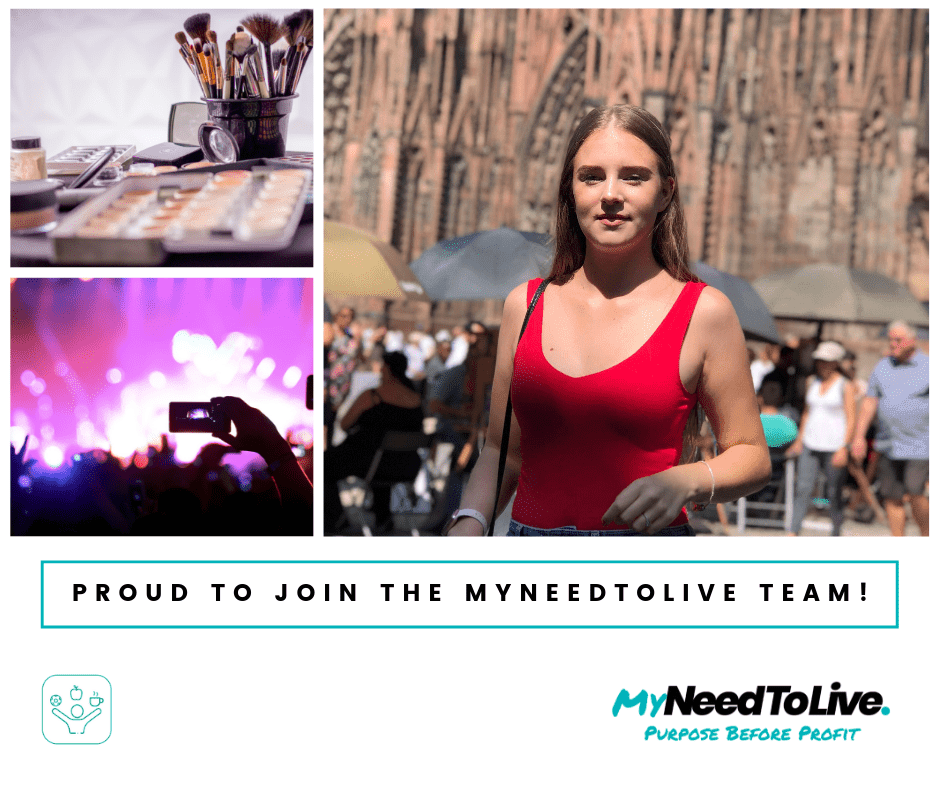 Name: Caterina Borsan
Bio: Caterina is an amazing blogger, dancer and model, she's a very passionate lifestyle blogger who loves to discover and travel the world! Caterina already has her first blog on MyNeedToLive with some very motivational advice!
---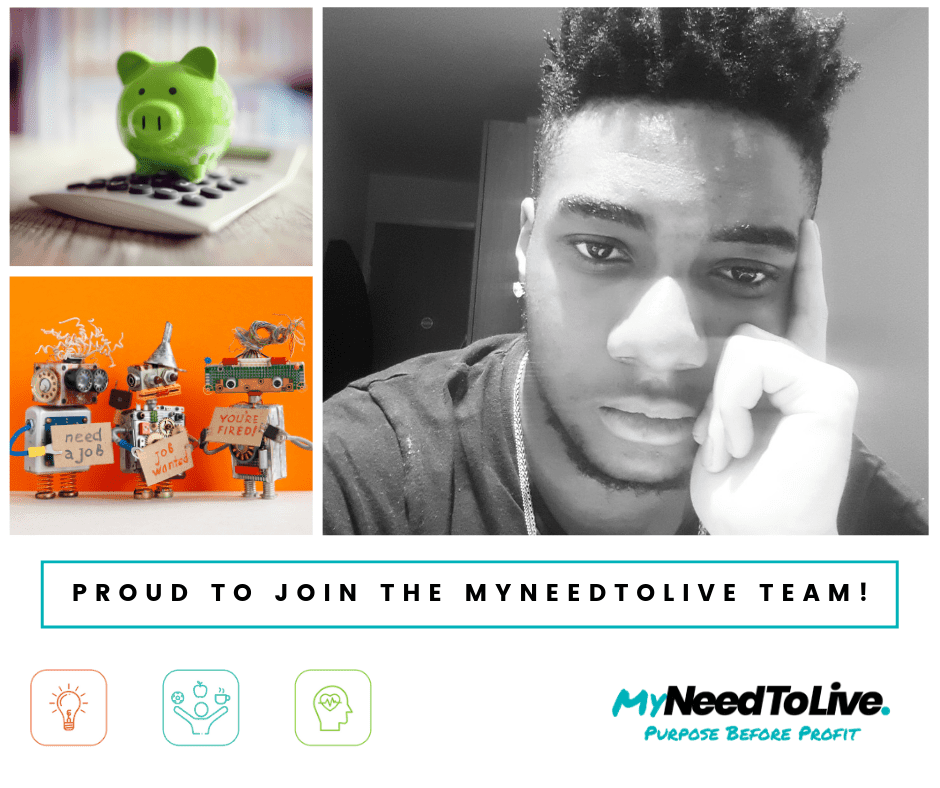 Name: Chillee Noir
Bio: I am 19, and currently going into my second year of law school. I enjoy writing and am querying my first book to be published. I am also a graphic designer and starting my design business. Outside of work I enjoy going to the gym and reading, huge fan of American football.
---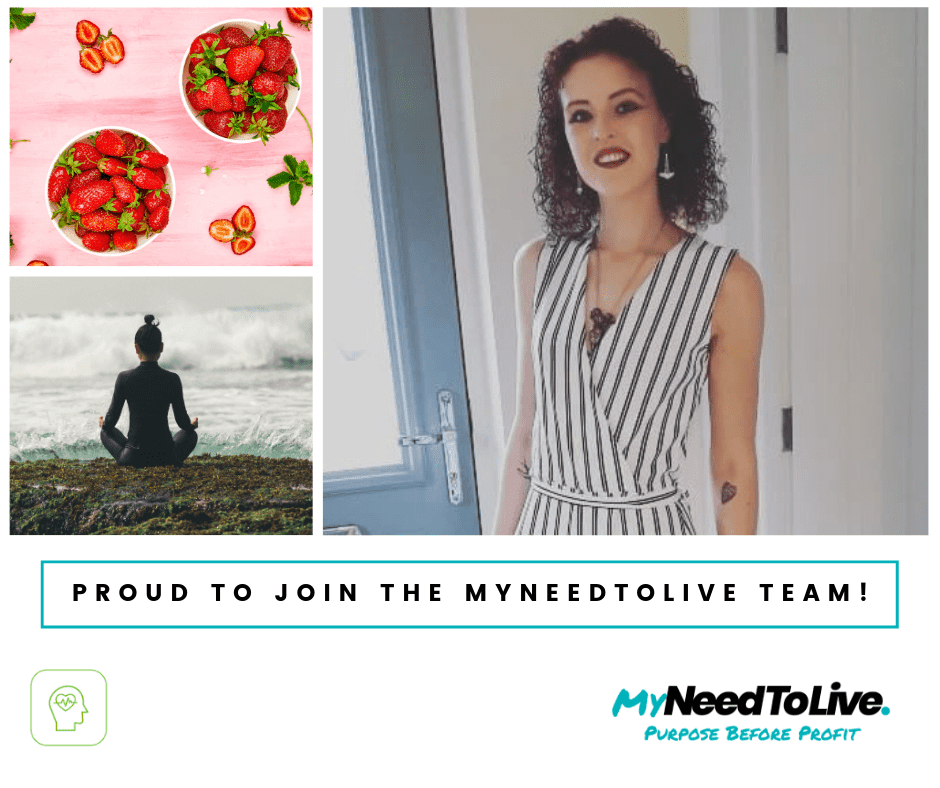 Name: Chloe Faulkner
Bio: "I'm a mental health and wellness blogger. I discuss many subjects such as various mental illnesses, personal development, and general health and wellness. Both the blog and my social medias are there to not only provide a cathartic release, but also to ensure others that they're not alone, and that they deserve help.
I'm passionate about mental health because it's something so personal to me. I suffer from anxiety, depression and, worst of all, anorexia nervosa. I know the impacts of negative media all too well and I want to encourage people to be better, more positive versions of them selves. "
---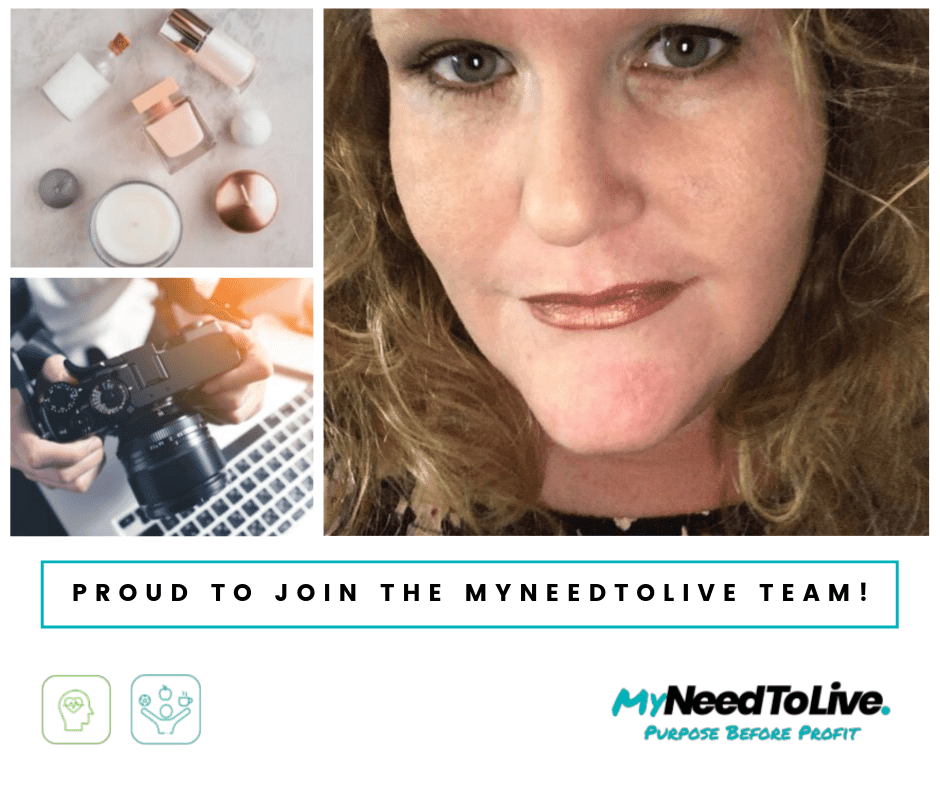 Name: Cheryl Gomery
Bio: Body positive, plus sized tattooed & pierced CIS woman. Believe strongly in LGBTQ+ rights & safe sex positivity. I always say age is just a number, I have just turned 43 but luckily having a teenager in the house keeps me young. I live with my wonderful fiancé, he has the patience of a saint ?? & our beautiful 19 year old daughter, & very naughty but cute staffie Charlie. I love make up, it's such a powerful tool to help women & some men to feel uplifted & empowered! Watching someone's confidence change is beyond awesome. I am also learning to be a life coach/ light worker. Listening to people, holding space beside them encouraging them to find their own light/path/solution. I love to sing, I sing on a karaoke app badly but still I love it. I am a graduate in community practice & sociology (community regeneration, young people & other relevant subjects) I volunteered with the youth offending team as an appropriate adult & mentor to young people. I don't feel my age, however I got slowed down by being in a serious car accident from which I have chronic pain & at times it can be a burden both physically & mentally. I will always listen to anyone who needs me & I feel I have plenty of life experience & have a wide circle of friends who are all a bit quirky, but I love them for that. I like the dichotomy of looking sensible, but being very different underneath. My biggest ambition is to make a difference. It's knowing that because of me maybe someone didn't give up. I know this is just a drop in the water, but if there are many drops in the water we can cause a ocean.
---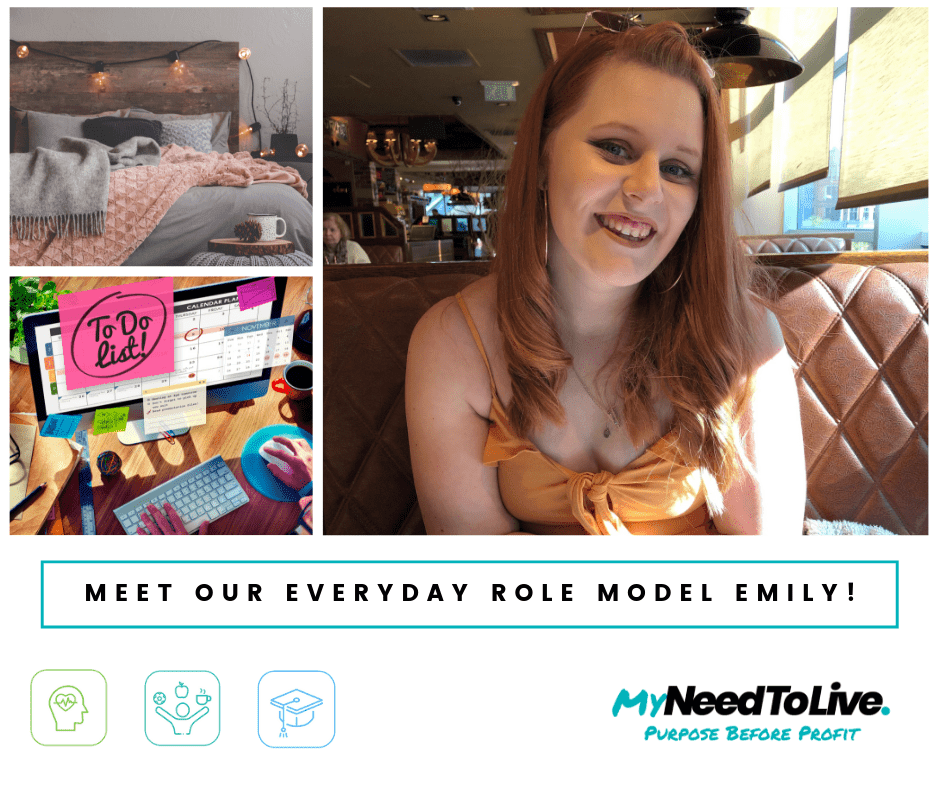 Name: Emily Carter
Bio: A Yorkshire girl, living in Nottingham and studying Biblical Studies. I'm a fun loving student who's always up for an adventure. I used to be known for working way too hard and not making time to rest but I've recently found a good balance between work and having a social life; this is something I want to help others with. I love hanging out with friends, especially when it involves me cooking meals for them. However, I equally value time by myself to relax and unwind with a Netflix box set. I'm passionate about encouraging people to believe in themselves and I started my own blog as a means to do this. I also regularly do volunteer work as a way to reach out and help others and I have seen my own personal growth through this.
---
Name: Eleanor Hall
Bio: I regard myself as a positive, energetic and helpful individual; qualities of which I believe would make me an ideal candidate to write blog posts for My Need To Live. I enjoy providing advice to people, as well as taking an optimistic outlook on life as I think without this, you may never be able to fully achieve your goals and/or dreams. I am currently a student in my last year of six form, of which I have achieved the role of head girl. This means I have been trusted to organise events, work with younger students and also speak on behalf of my other peer's viewpoints. I hold this role within my school community with the upmost importance as I feel it is important to ensure all viewpoints can be understood and considered within reason, an idea of which I hope to bring to my blog posts.
---
Name: Gayleen Hodson
Bio: I am a freelance writer and blogger. I write my own blog called Me Against Myself which shows my journey with mental health and anxiety, whilst giving handy tips to others who may be suffering. I write for a local mental health charity, Dorset Mind. I am also a mother of two boys who keep me very busy. I want to speak out about mental health with the aim to help others as so many people suffer in silence. Health and wellbeing is a passion of mine and I am always wanting to learn more about the subject and help others.
---
Name: George Wilson
Bio: I am someone who is passionate about different elements and facets of life. Right out of school, I did a bachelors in math, followed it with two years as a theatre trainer and an artist, and now pursuing a career in advertising whilst exploring Dorset. I find pleasure engaging in varied paths which challenges me and help me learn about the quality of life. I look forward to share my inkling of knowledge and experiences through this platform to students.
---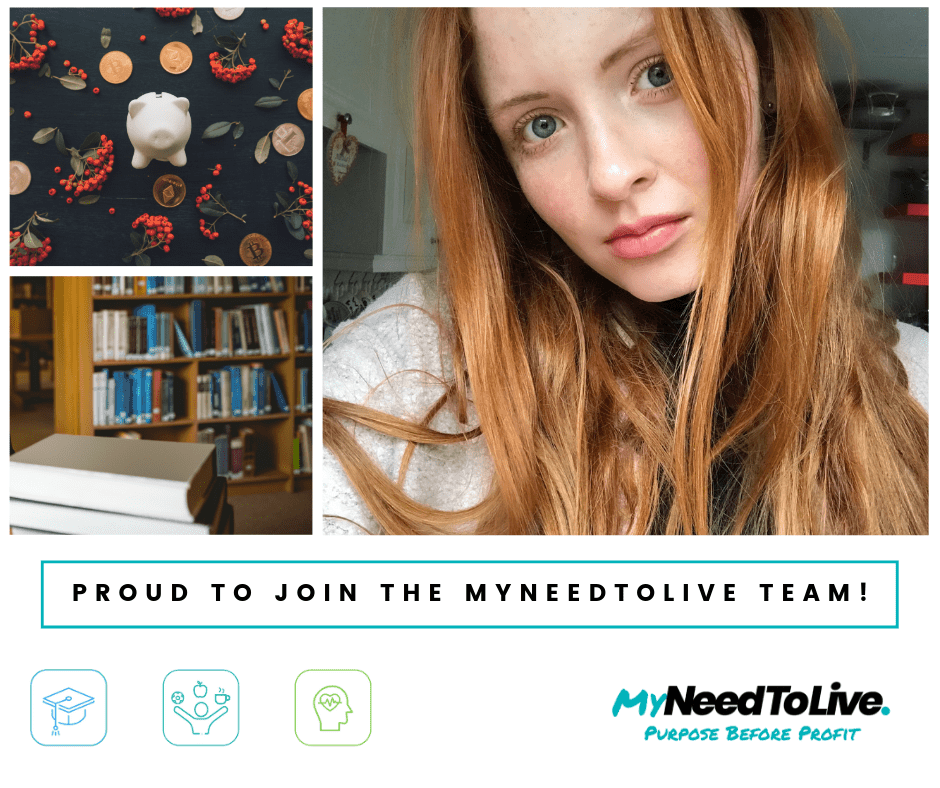 Name: Georgia Dalton
Bio: I am an English Literature undergraduate student studying in Newcastle and have been passionate about reading and writing for as long as I can remember. I have also been running my blog, Georgia's Life, for six years; my content ranges from book reviews to my experiences as a student. My blog has allowed me to develop my writing skills over the years, which indefinitely led to me being certain an English Literature degree was the right path for me. I also really enjoy helping people, especially students; sharing my tips that originated from my own experiences of school and university is one small way I can help others.
---
Name: Jack Parsons
Bio: Jack is an award-winning young entrepreneur, advisor, public speaker, mentor, and investor. Jack's improving the odds for young people in their everyday lives by changing youth employment and entrepreneurship resulting in providing real and relevant opportunities. Jack believes that every young person can empower and do something they are really passionate about by learning, growing and gaining.
---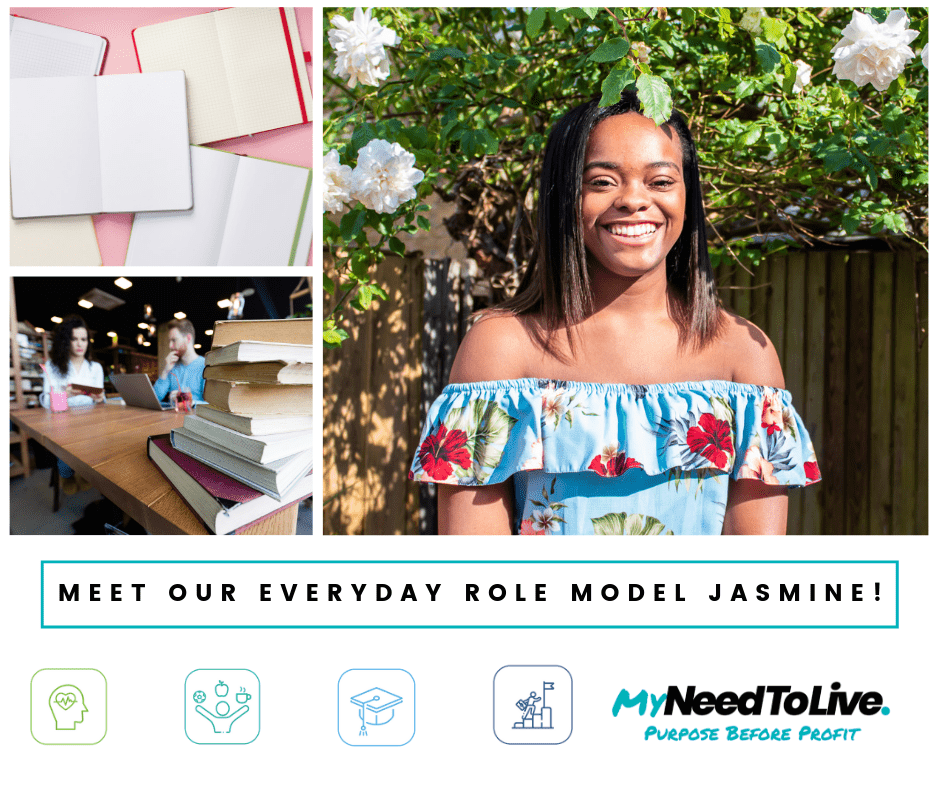 Name: Jasmine Burke
Bio: I'm Jasmine Burke. A girl in her twenties who is fresh out of University, and taking the next year of her life exploring what she wants to do and writing in any way that she can. I try to keep my writing honest and approachable, like chatting with a friend.
---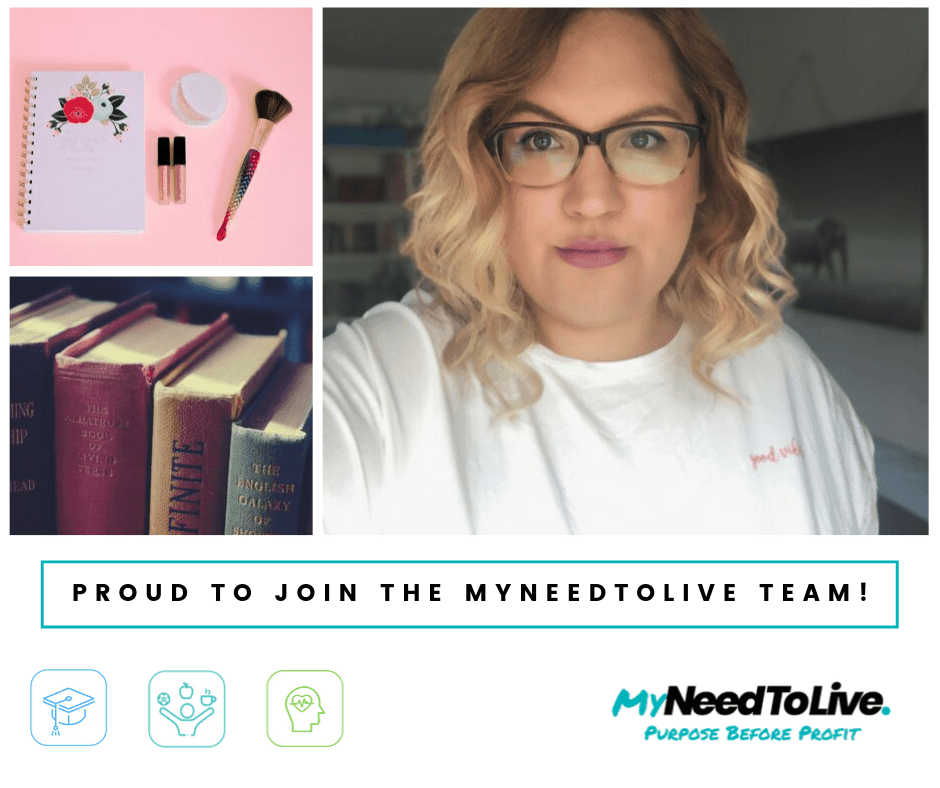 Name: Jasmine Biesenroth
Bio: I am a Blogger and full-time Masters student who loves to talk about College, Makeup and Life itself.
---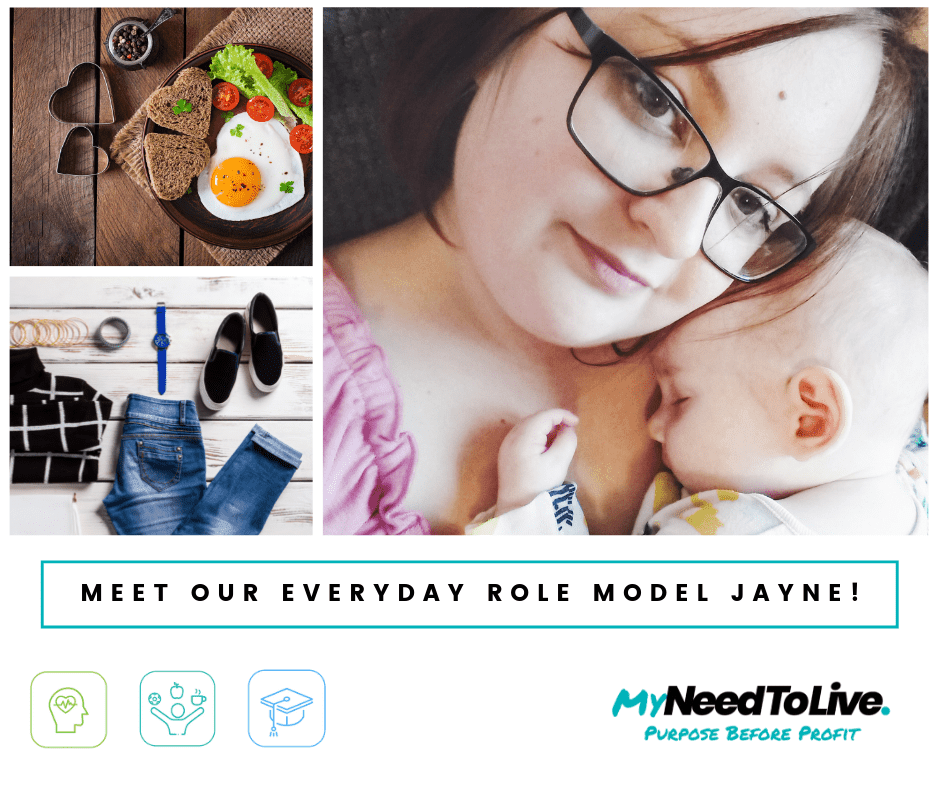 Name: Jayne Harrington
Bio: I am a mum to three children all under 3. I have worked in social media influencing for the last three years and I am looking to expand this role. I have a growing following of mums and dads with children of all ages. We have worked with a few brands, promoting their products and expanding their following as well.
---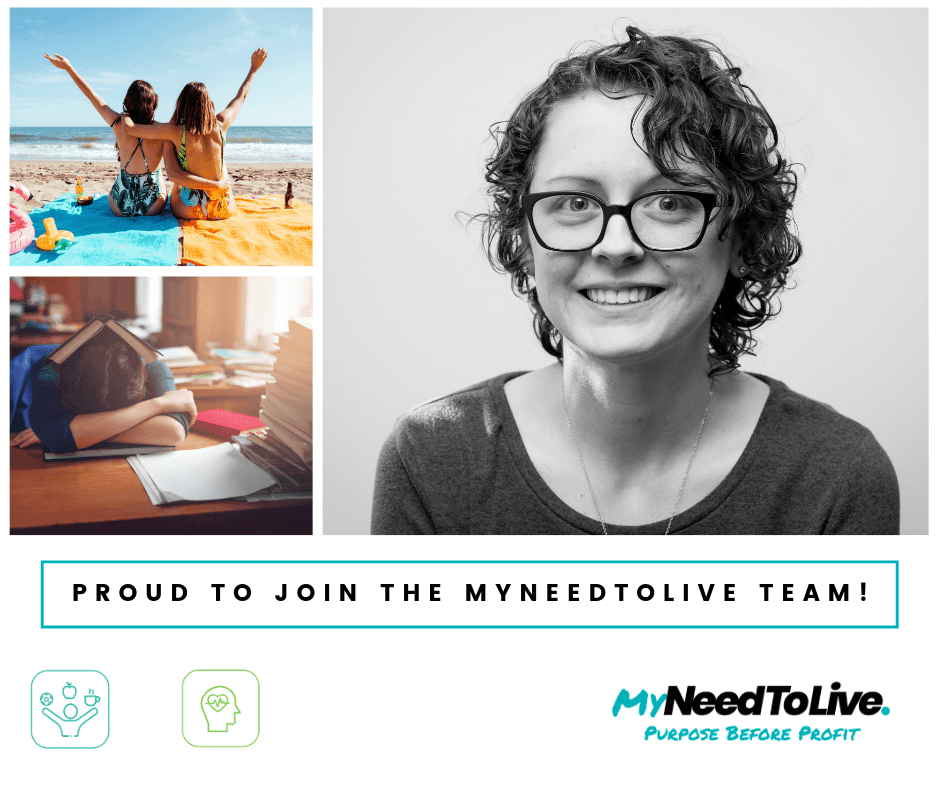 Name: Jennifer Van Haitsma
Bio: I am a mental health advocate and blogger who lives with bipolar disorder. I truly believe that better advocacy is need for those with mental health, since they often do not feel strong enough to speak for themselves. I am married with 2 children. In my spare time I love to exercise, read, and watch TV.
---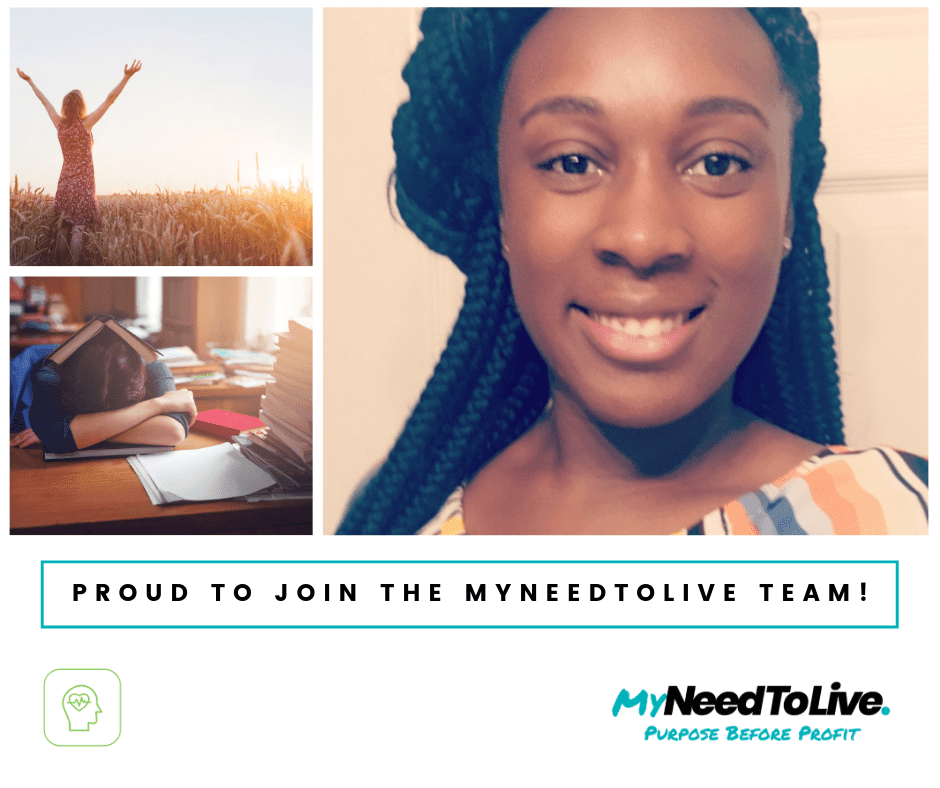 Name: Jessica Lyles
Bio: I am a licensed social worker working in an adult community mental health center in the South. I also work with individuals with addictions. Previously I have worked with a team in work rehabilitation for adults with serious mental illnesses. I have also worked with children and families, pairing them with community resources and decreasing their risk of separation. Some things I discuss are due to the natural of my work and my education
---
Name: Joseph Meyer
Bio: I am writer and a blogger who has a background in Education as a college professor, currently working in the software industry. I am a family man with a Wife and Daughter, currently living in Rancho Cucamonga, California. I have both a bachelor's and a Master's In Business Administration. As someone who loves to teach and pass down knowledge I work to also gain new knowledge not only in my profession but on my free-time with interests in Web Design and Programming in addition to be avid reader of different genres which I find is essential to my writing. Currently I am in the process of writing my first fiction book untitled looking to expand my writing skills each day.
---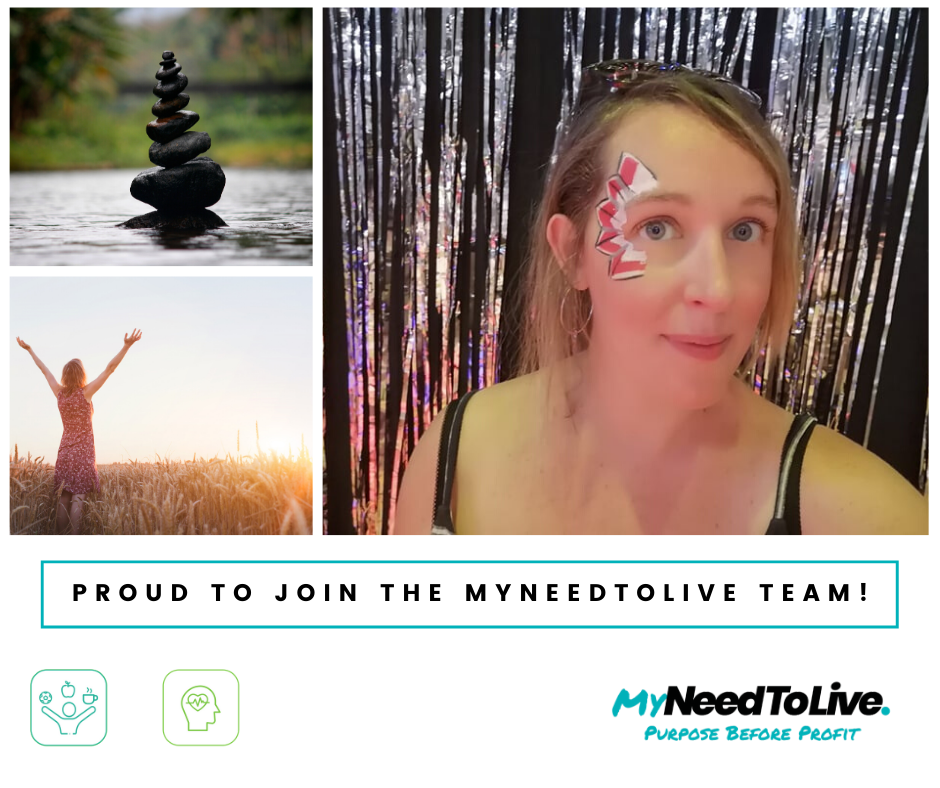 Name: Jo Kingsley
Bio: I'm Jo, currently a stay at home Mum of two and part time writer. I blog about my personal experiences with mental ill health, and my journey towards self-development, wellness and happiness. I'm a self-confessed film nerd with a degree in Film and English, a penchant for gory horror and Disney classics, and I'm a regular reviewer for Film Daddy. As well as film, I love food and drink (a bit too much!), photography, history and long walks in the woods.
---
Name: Joseph Huang
Bio: I am a fun, self-motivated individual who consistently strives to experience new adventures in work and life. I love helping people and learning all the time.
---
Name: Katy Morgan
Bio: I am a 22 year old, recent graduate from university. I am very into movies and tv shows, dare I say Netflix is one of my specialities. An avid tea drinker, I have experienced a lot in my 22 years on this and one my main goals in life is to help at least one person through my writing or media I create. I am excited to see what fate and my future holds.
---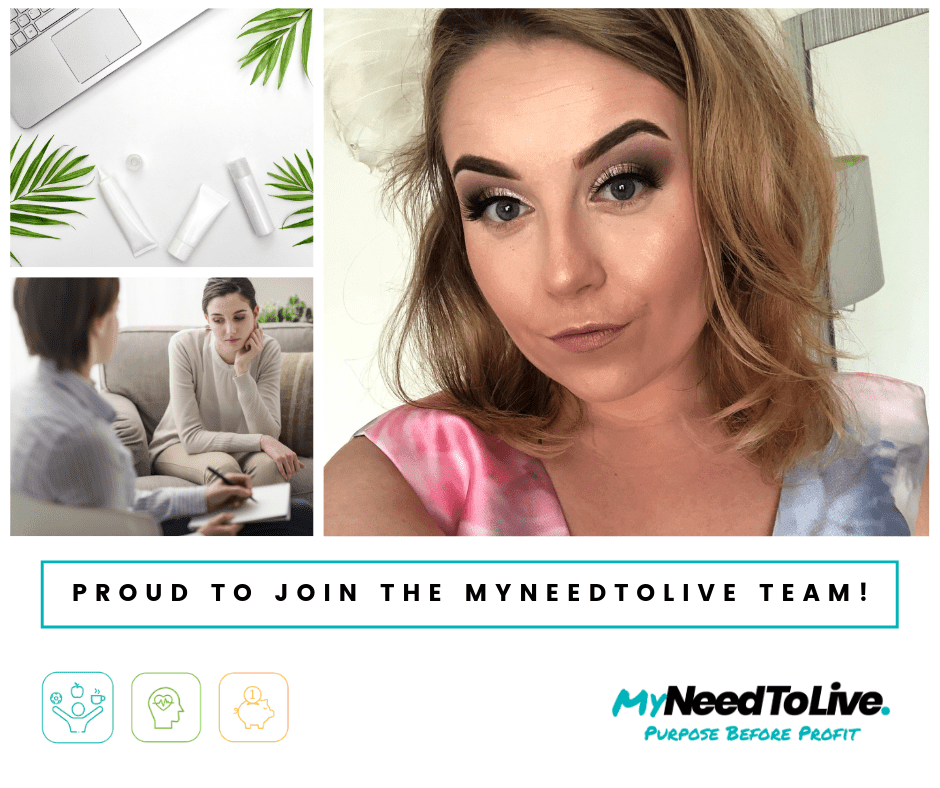 Name: Katie Mae Tyler
Bio: I'm a twin mum, beauty & lifestyle reviewer! I have started blogging on Instagram but would like to get paid for my passion of reviewing!
---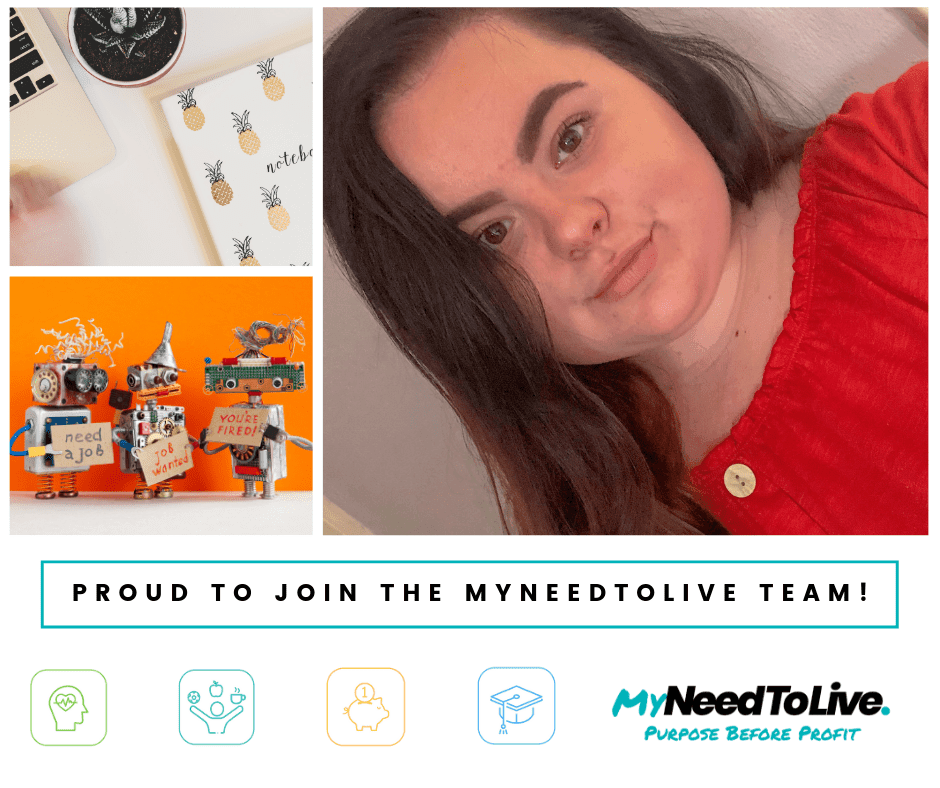 Name: Katie Yvonne Brien
Bio: I'm Katie Yvonne. A lifestyle blogger with a passion for self-development. I'm currently a Media and Sociology student at the University of Wolverhampton. I spend most of my time trying to figure out this adulting thing. My favourite things in life are pizza, true-crime documentaries and naps.
---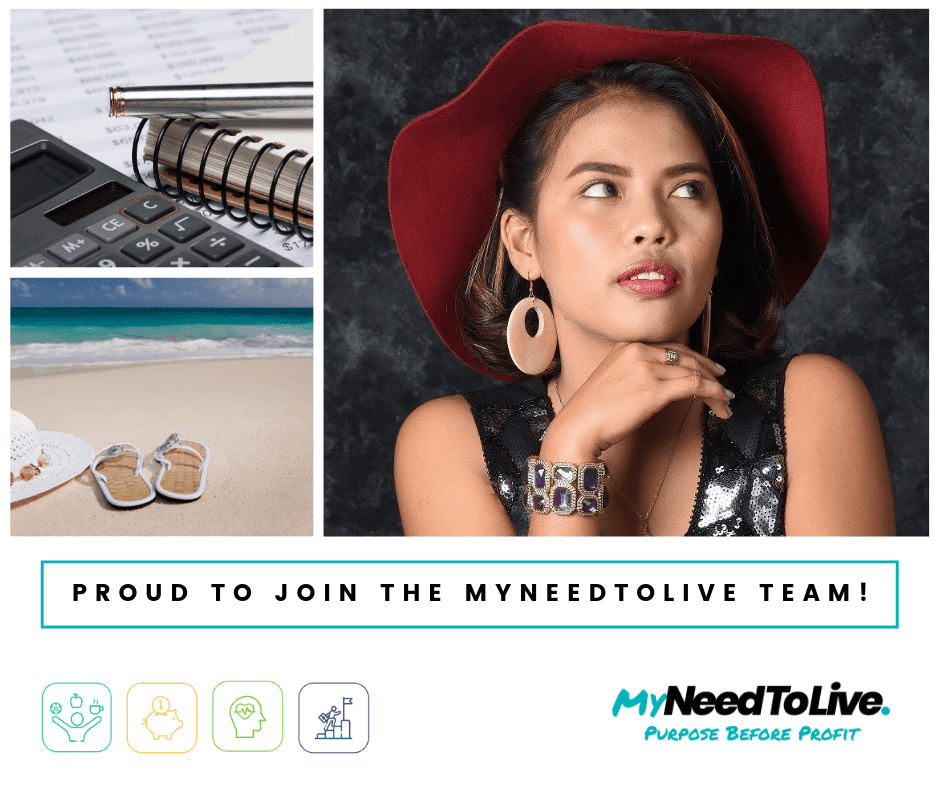 Name: Kris Marie Dano
Bio:
---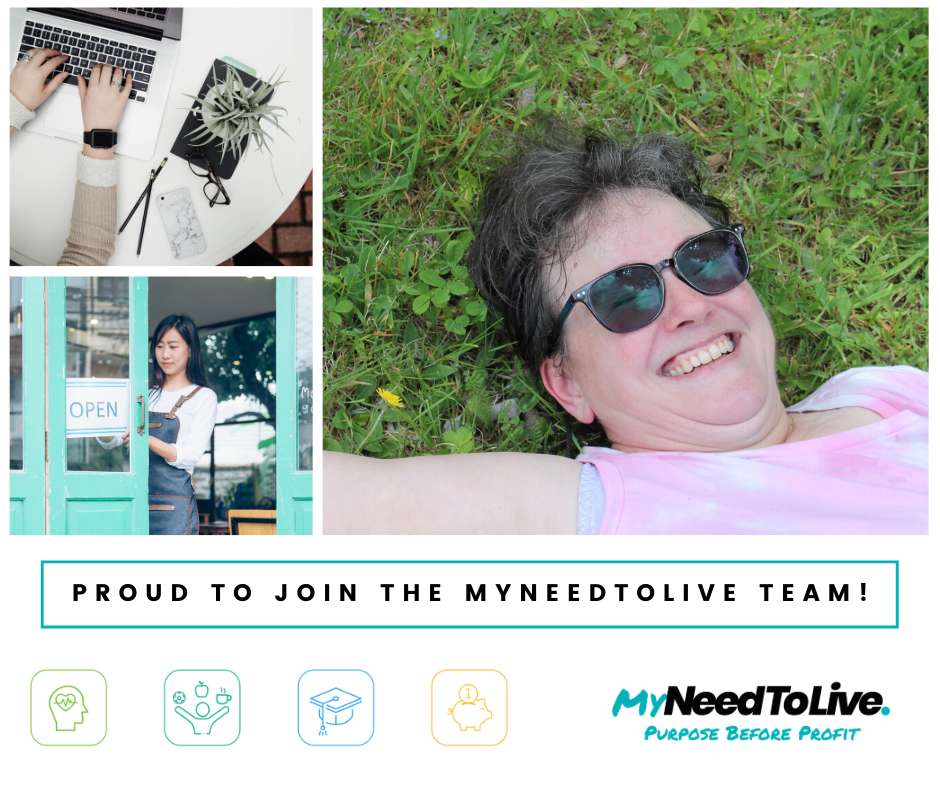 Name: Laurie Hanscom Harmon
Bio: I am a housewife,homemaker, Mom& Grammie. I am over the hill and still finding myself. I enjoy reading and writing as well as taking pictures. This is why I ventured into trying my hand at blogging. I desire to use my experiences and strengths to advocate for others. I prefer spring and fall over winter and summer. I just also took on the role model of Resource Parent by becoming licensed to foster parent. I am still looking for that perfect solution to have more time and less stress. More organization and less mess.
---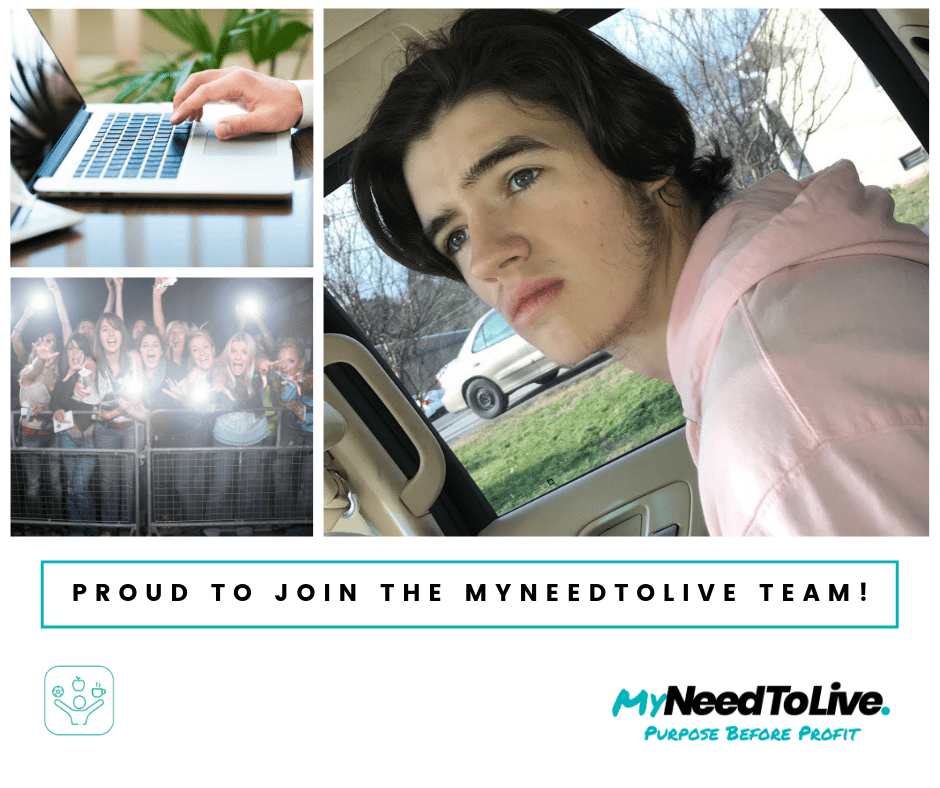 Name: Laithen Hughes
Bio: I am super outgoing, and been told I am a born to be sales man. I've always had a way with words and a great first impression. I'm notoriously known for being positive and having a great attitude towards life!
---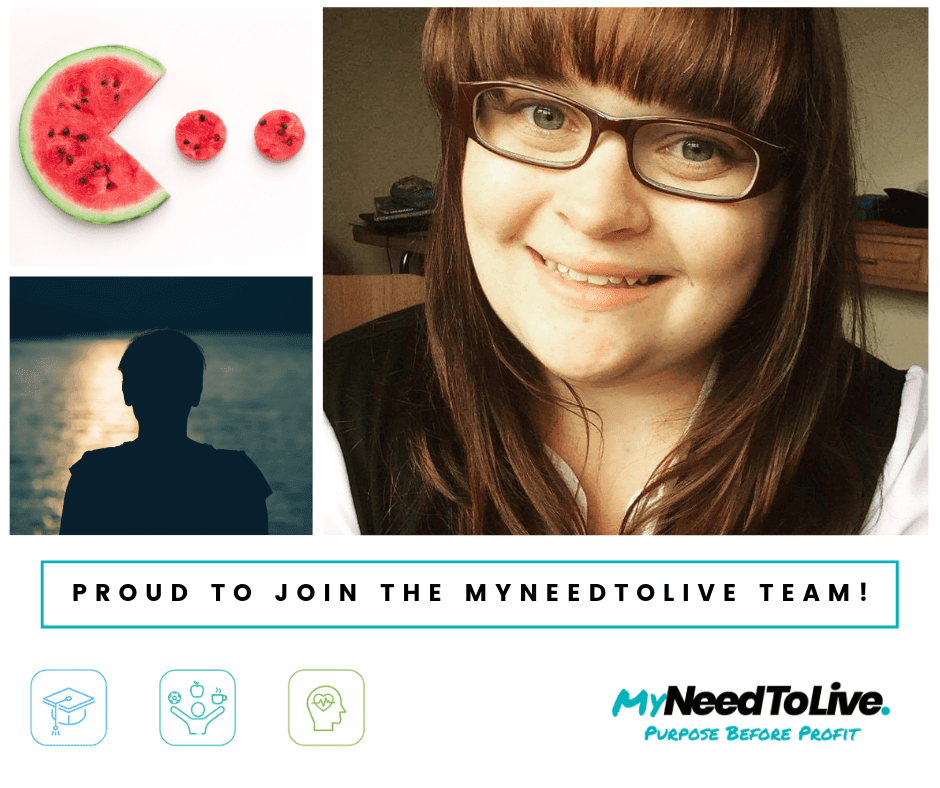 Name: Leodina Allen
Bio: I'm a Mental Health and lifestyle blogger who has such a love and support for education and those struggling to reach their goals. I was diagnosed with anxiety and depression in 2014 and despite all the knock backs I still managed to secure 3 University degrees and get my dream job: teacher. I'm also a big fan of Disney and Star Wars!
---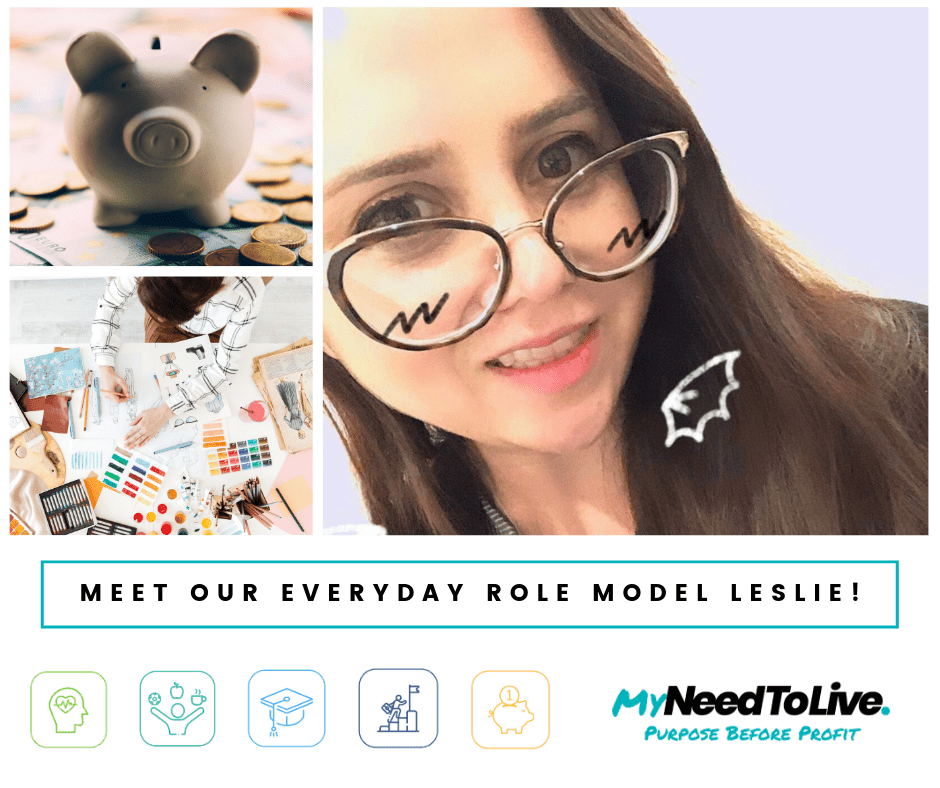 Name: Leslie Fischman
Bio: I'm an LLM Masters in Law Student currently working on my dissertation. I'm a self-help quotes blogger online, and built my own website: mymollydoll.com. I'm working on my first book which has yet to be published.
---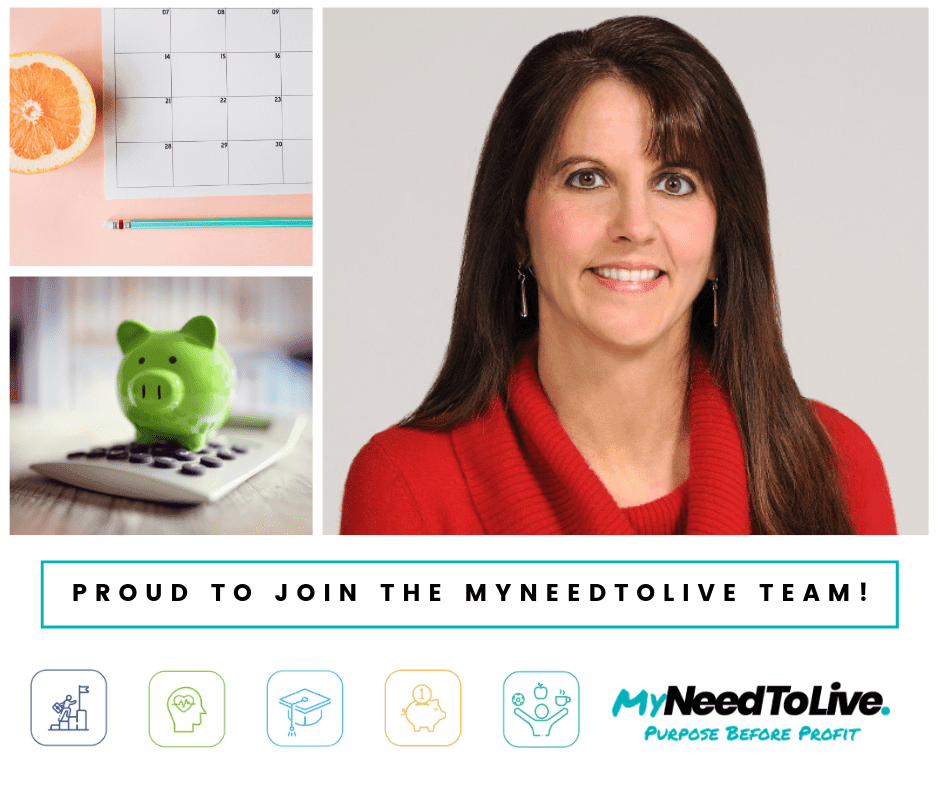 Name: Lisa Ailoto
Bio: I'm a certified career coach, working with students and professionals, helping them enter and advance in their educational and career endeavors. I'm also a chronic illness blogger, focused on helping people find realistic optimism and sparkles of joy, happiness, and gratitude despite the extra challenges life has given us.
---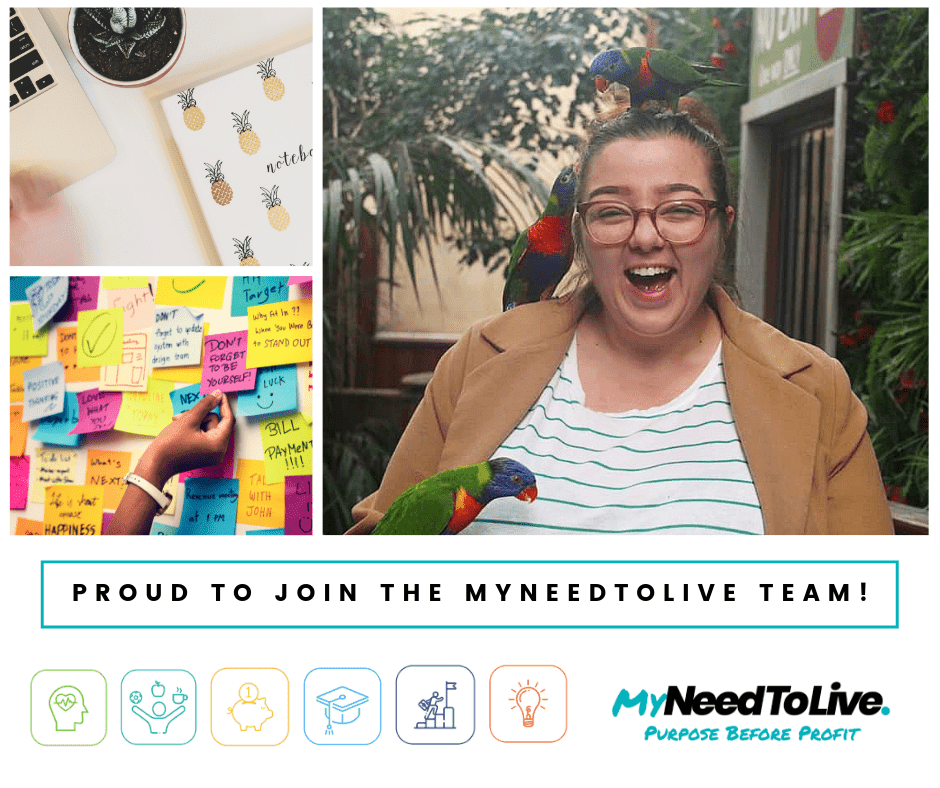 Name: Lorna Davey
Bio: Hello there! My name is Lorna, and I am a passionate, motivated and sunshine-happy lifestyle blogger and illustrator with a love of all things yellow, inspirational quotes and self-care! I have been running my part-illustrative blog since 2013, and focus on lifestyle, travel, food and mental health.
I find joy in making other people happy and positively influencing others, and am a big advocate of mental health support, self love and ways of becoming the best version of yourself!
I am currently based in Essex, but love travelling the UK in search of picturesque streets, cosy cafés and movie-chiché book stores.
Fun Fact: I have the best Nutella tattoo you will ever see! 🙂
---
Name: Natasha MacFarlane
Bio: I am a strong mental illness warrior, striving to make a change in how to world sees and reacts to mental illness. I am a young mama to 3 and struggle with BiPolar 2 Disorder and Generalised Anxiety Disorder. I am compassionate and want to spread all my experience and knowledge to help everyone.
---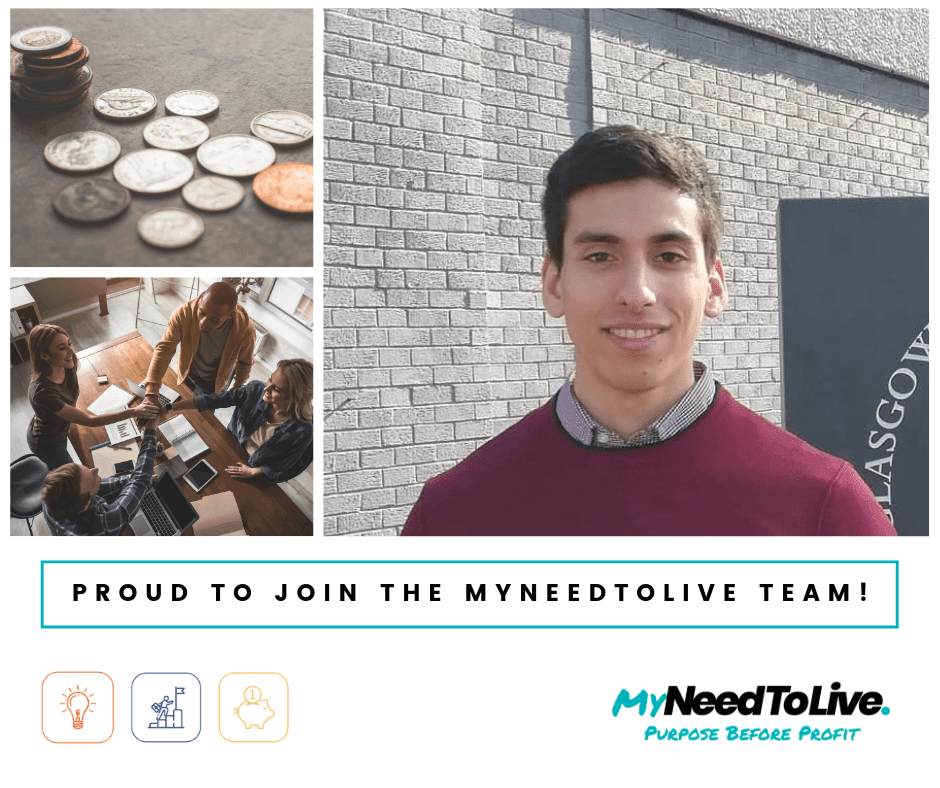 Name: Paul Madassery
Bio: My name is Paul, I am 23 from Italy and I am a Business and Finance student graduating in July 2019 from a UK University. I have learnt a lot during my University years. I juggled University work with a part-time job and I also managed to secure an internship in my 3rd year working for a US Investment Bank. It is definitely tough being a student and this is the reason why I started The Financial Chronicles, to help students navigate through University life, share my passion which is personal finance, and give tips on career development. University is tough enough without having to worry about money, overdrafts or debt. Being an international student I also struggled at times due to being away from my home and my family and I would like to help out fellow students which may be in a similar situation. My ethos aligns with the values of My Need To Live which is why I would love to be an Everyday Role Model.
---
Name: Rachel Jones
Bio: I'm am a law and feminist blogger who graduated from Keele University with a BA English and American Literatures. I then completed the GDL and the LPC, which is how I found I got into law.
---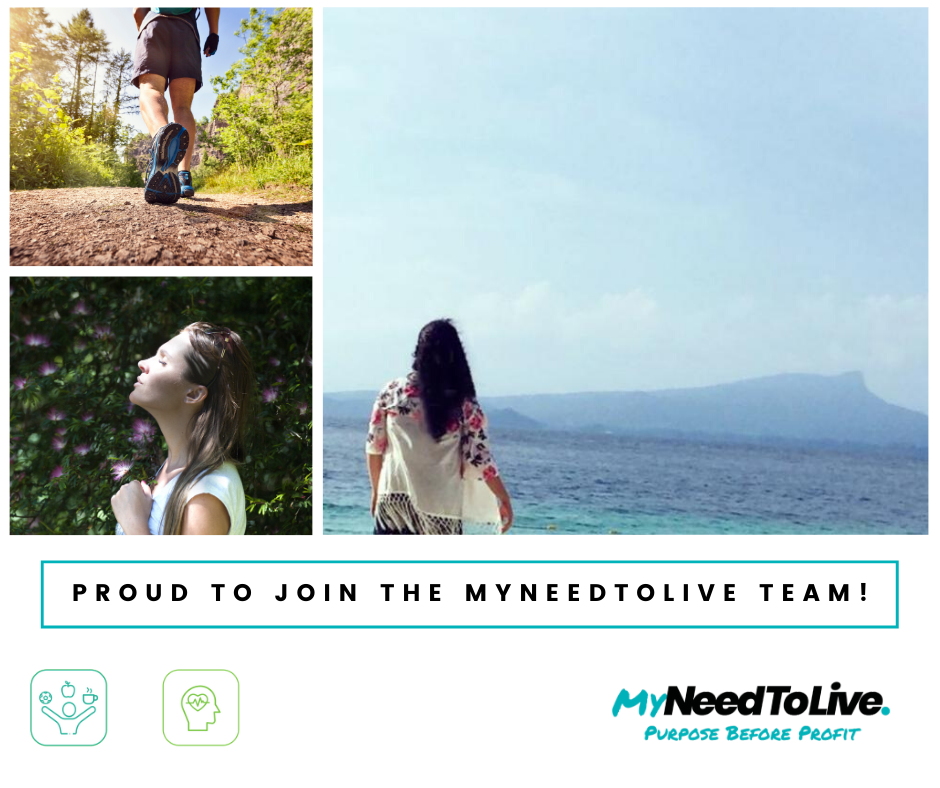 Name: Seapee Bajaj
Bio: I am very passionate about writing since my 8th grade. I love writing epigrams, poems, and articles.
---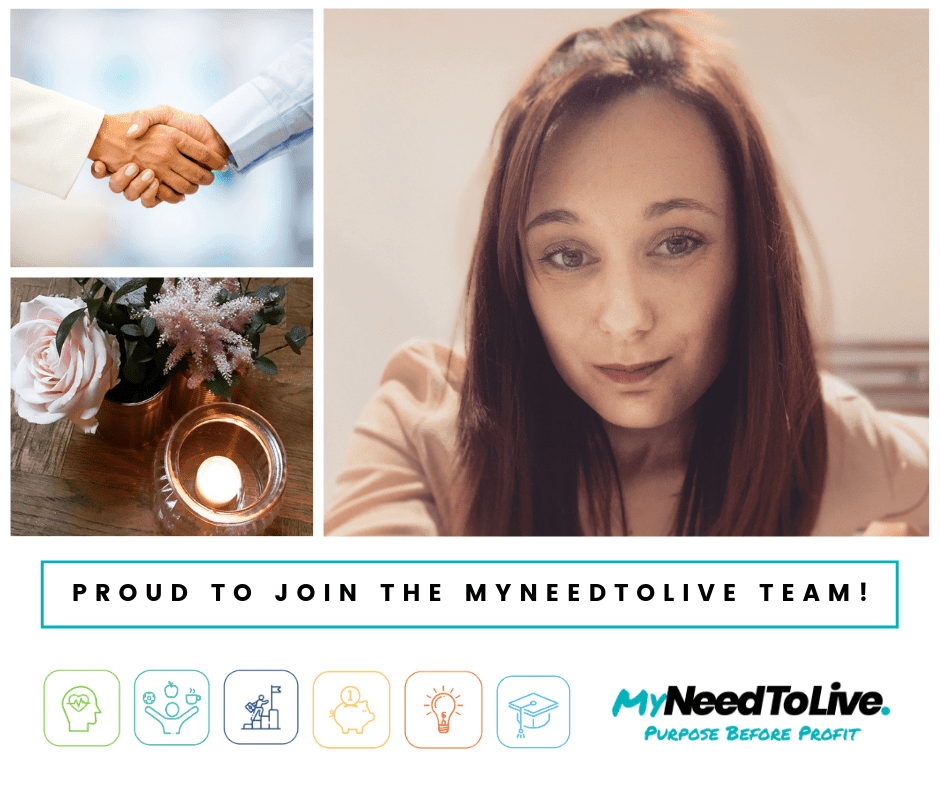 Name: Sophie Thornton
Bio: I am soon to be turning 28 and feel like my university days were yesterday not years ago! I'm a Recruitment Operations Manager for Surrey County Council and I definitely have a love for helping people. I enjoy helping others reach their full potential and therefore love my job but I also find it important to speak about mental health. It is something that has affected me and my family in many ways and I like to ensure I try and remove the stigma in any way I can. I love creative writing and you can usually find me writing poetry when I need to get my thoughts out. My proudest moment was having two poems published in an anthology which is in the British Library. Aside from all that, I love a Jaffa cake, online shopping and socialising with my loved ones.
---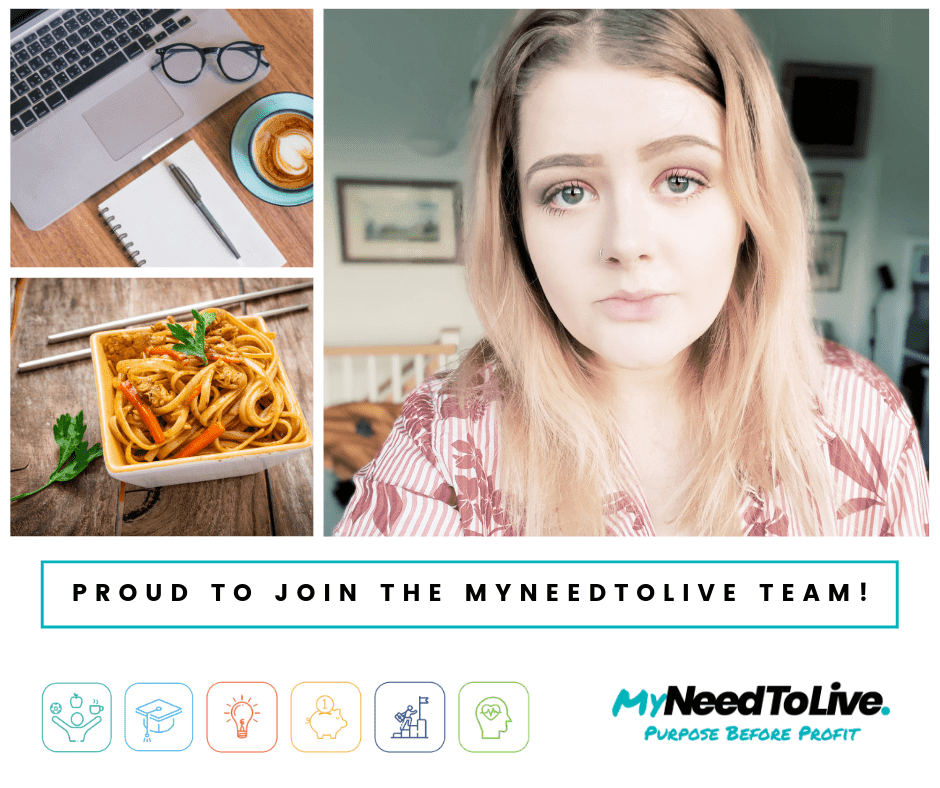 Name: Steph Atkins
Bio: Steph is an amazing blogger, that does a bit of everything, she blogs about student life and lifestyle and is currently studying law.
---
Name: The Alpha Apps
Bio: The AlphaApps develop innovative smartphone apps and have already won several national awards for our work. The main focus of our organisation is to inspire young people to seek out opportunities in the world of technology. Our vision for The AlphaApps is simple, we want to create opportunities to change our community and impact the world.
---
Name: Yasmine Shaban
Bio: I'm a Yoga Teacher and Wellness Coach passionate about helping people achieve the best out of their lives!
---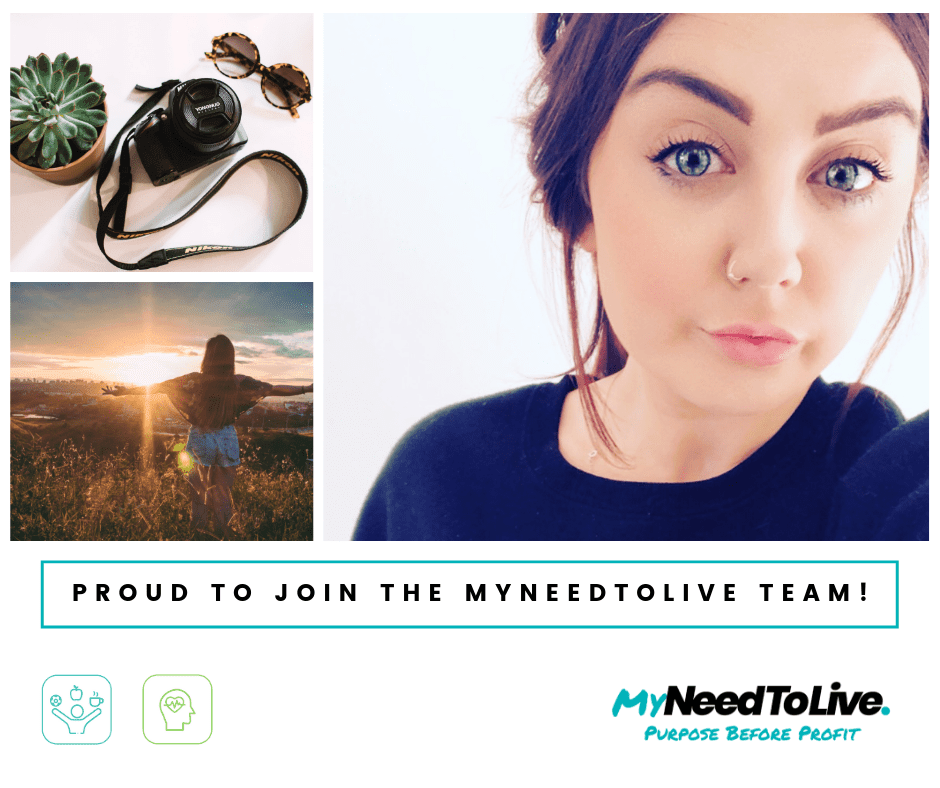 Name: Zoe Manley
Bio: I struggled with my mental health from being in school, right through University and into my twenties. Blogging has helped me along the way and originally gave me an outlet. Now at 26 I work as an Assistant Psychologist, I've learnt so much and my goal is to share my experiences in the hope of helping reduce stigma and make sure young people have the confidence to self-help and maintain their wellbeing.
---
WANT TO BECOME AN EVERYDAY ROLE MODEL? VIEW MORE HERE