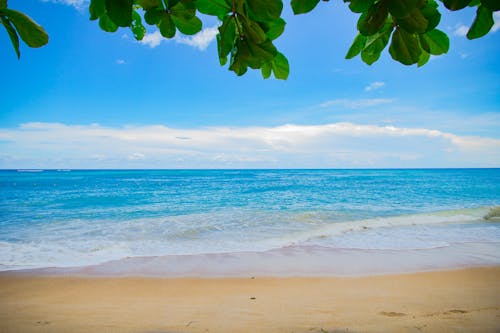 Summer time is nearly over. For the Christmas lovers, this may bring a lot of joy. But for those of us that need those doses of Vitamin D and trips to the sea, this will bring a lot of doom and gloom.
So what can you do to make the most of the last days of summer, regardless of what side you're on?
Make a trip to a beach. Nothing says Summer more than diving your toes into some soft sand and taking a paddle in the typically cold British sea. Lap up the last of the summer sun by sunbathing and basking in the rays. Or if laying back and relaxing isn't your thing and you need to keep busy, why not take surfboard, paddle board or even go rock pooling and see what you can discover?
Have a nice cold beverage in your local beer garden. No summer time is complete without an afternoon sat in your local pub's beer garden. Gather up your friends and go for one more summer time drink whilst enjoying the last of the warm weather.
Take a road trip. Have a look at the local and not so local area surrounding you and find a place where you and your friends have always wanted to explore. You can do this in a day, or make a weekend of it. But go for a summer time adventure. One of the best days when I was at university was when my flat mates and I decided to embark on a 4 hour journey to Brighton and back. It's a lovely memory and I'm so glad we just got up early and drove that day.
Check if there are any more local festivals. Soon festival season will be over, have you managed to get to one? Some of the best festivals are small local ones, where you can taste delicious food, enjoy a drink, listen to some music and take in the sights of the local stall holders. Have a look at what's going on in your local area.
Get ready for the next year of university. Maybe this is your fresher's year, or maybe it's your last year. Spend the last of this summer making sure you have everything you need to start the academic year with and familiarise yourself with your timetable and where you need to be.
Get Sporty. Is there a sport you've always wanted to try and take up? Now is the best time to do it. As the weather cools down, but time is freer, get yourself active and try something new.
Head to the nearest theme park. Check out your local theme park or fun fair and get an adrenaline rush on those rides. Feel the thrills and have one last day of summer fun before the studying begins again.
So, what are you waiting for? Go out and enjoy the last of the summer, because we will all be complaining that it's too cold before you know it! Summer time is the best time to be young, free and have fun.
I hope you enjoy some of the ideas above. What's on your summer bucket list?