Emotional support animals or (ESA) are animals, such as dogs and cats, that provide emotional support to the owner on a daily basis. These have become very popular among Americans and are often prescribed by licensed professionals for mental stability.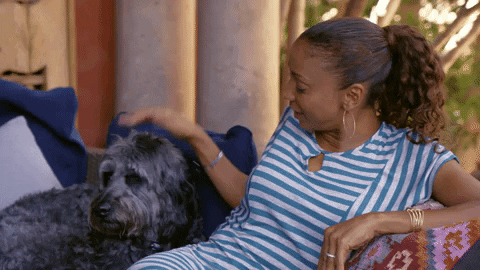 Essentially emotional support animals have been around for a while under many different names the most common is having a pet in general.
Having a furry friend who is at home waiting on you and missing you is sure to brighten anyone's day.
I have a dog, a Yorkie specifically, and there is nothing like coming home and having a dedicated and consistent snuggle buddy.

Whats the difference in an ESA and a service animal?
Emotional support animals do not need any former training but this also means they are not allowed in the same place service animals can, such as restaurants and malls. However, ESA's can be in homes where pets are otherwise not allowed without extra fees.

So should you get an Emotional Support Animal?
The answer is, it depends. If you suffer from a mental illness and are unable to function properly because of it an emotional support animal may help alleviate severe symptoms and improve your level of functioning. ESA's offer dependence and purpose each day for those who may feel detached from others.

Related Post: Why Your Mental Health Suffers In College
Your animal will reduce anxiety and improve your self esteem each day and improve your socialization. As some individuals with these animals meet with others with animals and increase their physical healthy by taking care of an animal.

However, you must understand that though there is information that supports ESA ability to improve mental health, there are many articles that inform of the need to still learn skills from a licensed mental health professional. By receiving psychotherapy and owning and ESA you are allowing for multide of avenues for your mental health to improve.

How do you get one?
There are a few ways:
If you have a therapist already speak with them about why you think it will be beneficial. If they agree they can write you a prescription letter for it.

There is an option here to fill out a questionnaire and have an online therapist write your prescription letter based on your responses.